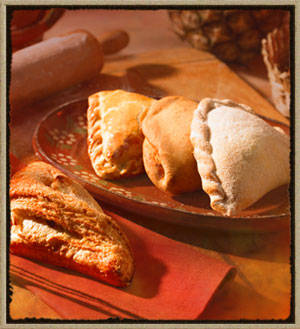 He who works with his hands is a laborer. He who works with his hands and his head is a craftsman. He who works with his hands and his head and his heart is an artist.

óSt. Francis of Assisi

Authenticity. Tradition. Superior Ingredients. When ARTIMEX ARTISAN MEXICAN BAKERY first opened its doors, we had a vision of creating only the finest Mexican breads prepared in the spirit of the artisan baking tradition. In a few short years we have done just that, winning praise and acceptance for our authentic recipes and classic Mexican breads throughout the Hispanic community.

Harkening back to the traditions of Mexicoís finest Artisan bakers, we strive to bake not only with our hands and our heads, but with our hearts as well. Whether itís putting together the perfect mix of fresh ingredients, calculating the optimal baking time, or determining peak oven temperatures, we pride ourselves on creating a truly unique bread every time we bake, from the color to the texture to the shape. But what our breads do have in common is ARTIMEX ARTISAN MEXICAN BAKERYíS unrivaled quality, always steeped in a rich artisan tradition.

Bread is a special part of all of our daily lives. Itís what ties our meals together. So whether youíre looking for a light and sweet breakfast bread, or rich and savory Telera for tortas, ARTIMEX ARTISAN MEXICAN BAKERY offers a wide-array of delicious, freshly baked selections for any meal, occasion, or special celebration.

Over years of dedication, ARTIMEX ARTISAN MEXICAN BAKERY specialized in Mexican Bakery using the latest in flash frozen bakery technology and has created an impeccable track record of reliability, consistency and dependability. Delicious, artisan-inspired breads prepared with authentic ingredients on a daily basis: this is what sets us apart from the rest. Our authentic baked goods have already garnered strong sales and wide acceptance throughout the Hispanic community. We see as validation of our product line the success we have seen in sales, but more importantly, the acceptance that we receive on a daily basis by customers of the leading Mexican restaurant/bakery chain in Southern California, EL GALLO GIRO.

ARTIMEX ARTISAN MEXICAN BAKERY is the perfect solution to be your own Mexican bakery, because we help you to simplify your operations, lower your labor costs, and control your operational costs. In addition, through our high quality standards and exceptional flavor profiles, we can help you sell more!
ARTIMEX ARTISAN MEXICAN BAKERY can help you overcome the traditional challenges that a typical bakery operation faces. This includes such important needs as hiring qualified bakers, creating consistent products, stocking an ample variety of baked goods that is attractive to customers, and having enough inventory to supply your demand. We help solve waste issues, the issue of investing too much money and time acquiring and then maintaining heavy equipment, and many other critical problems. So, solve all of this by having ARTISAN MEXICAN BAKERY become your own bakery. Click on Contact Us to find out how we can work together.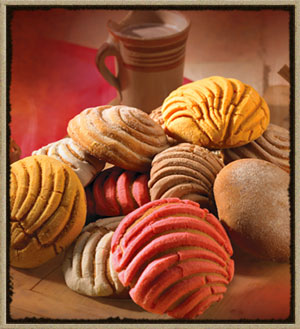 El Gallo Giro is a household name in Los Angeles and surrounding cities, and serves over 1,000,000 meals a year in 11 restaurants. El Gallo Giro has been a mainstay for 21 years due to its adherence to the traditional preparation techniques and original recipes. El Gallo Giro specializes in serving the Hispanic market the most authentic fresh Mexican foods in high volume locations. The customer is a true connoisseur of Mexican cuisine and has come to expect only the best from El Gallo Giro. The El Gallo Giro bakery has been a strong component of the chain and Artimex grew out of the desire to prepare more consistent, fresher, and more reliable product on a day-in day-out basis. We are proud of our relationship with El Gallo Giro, and continue to provide only the freshest, best tasting bakery products for El Gallo Giro and many other restaurants and markets